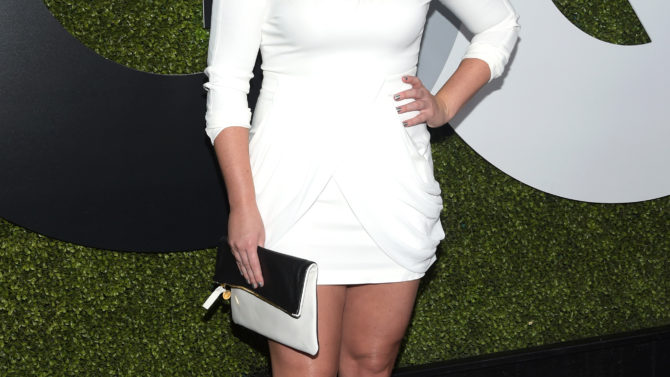 Amy Schumer, Gina Rodríguez, Sylvester Stallone, Idris Elba, entre otros nominados a los Golden Globes 2016, no pudieron contener su emoción al enterarse que competían en estos importantes galardones. A través de comunicados y usando las redes sociales, estos artistas expresaron su gratitud por haber sido tomados en cuenta por la Asociación de la Prensa Extranjera de Hollywood:
Schumer, quien está nominada a "Mejor Actriz en una Película de Comedia" por su trabajo en Trainwreck, reveló que predijo este momento cuando era pequeña.
La actriz le comentó a Variety que estar nominada a estos galardones se siente increíble y además está muy orgullosa de haber formado parte de una película tan especial: "Cuando estábamos grabando tuve un sentimiento de estar involucrada en algo grande y después de verla por primera vez, empecé a llorar. Fue algo especial desde el inicio".
Por otro lado, Rodríguez acudió a Twitter para decir que estaba "sin palabras" luego de enterarse que había sido nominada como "Mejor actriz en una Serie de TV o Comedia" -gracias a su rol en Jane the Virgin- por segundo año consecutivo:
La actriz mexicana Ana de la Reguera se mostró orgullosa de ser parte de Narcos, show de Netflix nominado a "Mejor Serie de Drama":
Dascha Polanco expresó su emoción por ser parte de dos producciones nominadas a los Golden Globes: La película Joy y la serie Orange Is the New Black. "Dos buenas noticias esta semana. Muy emocionada por la nominación a los Golden Globes. Gracias a los productores por dejarme se parte de esto".
A través de un comunicado, Idris Elba, nominado a "Mejor Actor" por Luther y Beasts of No Nation, dijo: "Wow, gracias a la Asociación de la Prensa Extranjera de Hollywood quienes siempre me han apoyado a lo largo de mi carrera. Estoy muy emocionado de ser reconocido por ambas películas. Comparto este momento con todos los que formaron parte de estos proyectos".
Jamie Lee Curtis, nominada a "Mejor Actriz en una Serie de Comedia" por Scream Queens, mencionó que se siente muy emocionada de poder representar al grupo de jóvenes actores que le acompañan en esta serie de Ryan Murphy. "Nuestras metas como equipo siempre fueron poder entregarle algo nuevo al mundo, y a juzgar por el episodio final, creo que lo logramos", sentenció.
Sylvester Stallone, nominado por su rol de Rocky Balboa en Creed, se sorprendió con la noticia, "Es un honor inesperado. Estoy muy agradecido con la Asociación de la Prensa Extranjera de Hollywood", afirmó.