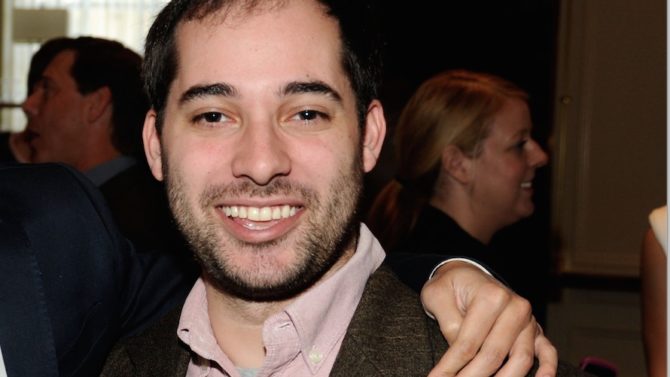 Con solo 30 años de edad, el comediante y uno de los productores ejecutivos de la serie "Parks and Recreation", Harris Wittels, ha muerto.
El comediante, quien ocasionalmente aparecía en la serie interpretando un papel secundario, fue hallado sin vida en su apartamento en Los Angeles por su asistente. Se presume que su muerte se debió a una sobredosis de drogas.
Además de ser uno de los productores ejecutivos de la serie que transmitirá su episodio final el próximo 24 de febrero, Wittels además sirvió como escritor de la serie.
Wittels era nativo de Houston, Texas, en donde inició su carrera como comediante stand-up. Después de graduarse de Emmerson College en el 2006, se mudó a Los Angeles, en donde  logró un lugar en uno de los shows de comedia más importantes, "Comedy Death-Ray".
El comediante trabajó conoció a la comediante Sarah Silverman en mientras trabajaba como comediante en el club Largo, y posteriormente Silverman le ofreció trabajar como escritor en su show para Comedy Central.
Además de Parks and Recreation, Wittels sirvió como escritor en el show de HBO Eastbound & Down y es el autor del libro "Humblebrag: The Art of False Modesty". Precisamente, el término humblebrag, fue creado por el comediante para referirse a las personas que se auto promocionan tratando de parecer humildes.
Ante el fallecimiento del joven comediante no se han hecho esperar las reacciones.
Amy Poehler, una de las actrices de "Parks and Recreation" habló sobre Wittels durante la segunda edición del evento unite4humanity realizado por Variety el jueves, en donde fue honorada.
"Hoy perdí a un amigo. Perdí a un querido, joven amigo en mi vida quien estaba luchando con la adicción. Lo comparto con ustedes porque la vida y la muerte viven muy cerca, y caminamos esa delgada linea todos los días", aseguró.
Varios famosos también se manifestaron a través de Twitter, incluida Sarah Silverman.
Que en paz descanse.