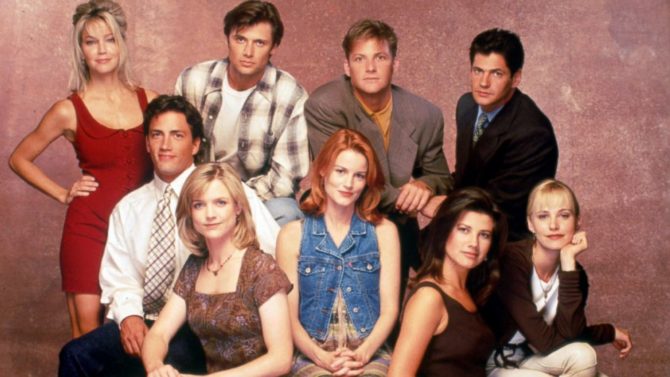 Lifetime tiene planes de producir una película sobre la serie de televisión Melrose Place titulada The Unauthorized Melrose Place Story, marcando así la cuarta película no autorizada basada en series exitosas que produce la cadena.
Melrose Place se convirtió en todo un éxito cuando salió al aire en 1992. El proyecto fue uno de los primeros en crear una voz auténtica sobre la vida de un grupo de amigos basado en Los Ángeles. La serie fue creada por Darren Star para complementar la exitosa y sin duda melodramática Beverly Hills 90210 de Aaron Spelling.
VER TAMBIÉN: Serie de Marilyn Monroe en Lifetime ya tiene protagonista
Melrose Place duró siete temporadas al aire y produjo un total de 226 episodios. La serie original estuvo protagonizada por Courtney Thorne-Smith, Andrew Shue, Grant Show, Doug Savant, Marcia Cross y Heather Locklear, entre otros.
Este canal de televisión recientemente transmitió The Unauthorized Saved by the Bell Story, lo que resultó en 1.2 millones de espectadores durante su debut en 2014.
VER TAMBIÉN: Película no autorizada de 'Beverly Hills 90210' llegará a la televisión
El más reciente proyecto de Lifetime incluye The Unauthorized Full House Story, filme que saldrá el 22 de agosto y que ya está dando mucho de qué hablar luego de que recientemente fueran compartidas fotos del elenco en Internet.
¿Qué les parece este regreso de Melrose Place como película?