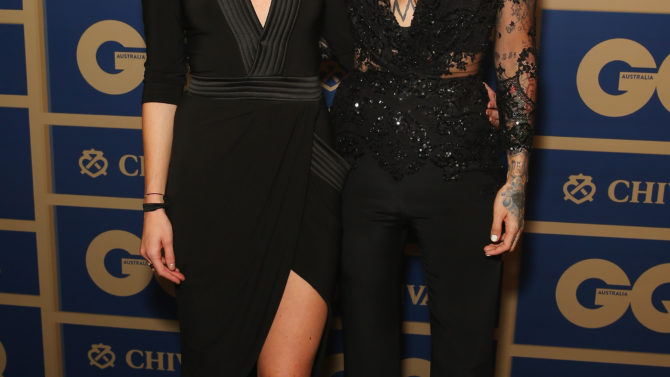 Luego de dos años juntas, Ruby Rose y la diseñadora Phoebe Dahl han puesto fin a su compromiso. De acuerdo a reportes de prensa, la decisión fue mutua ya que ambas se encuentran ocupadas en su trabajo. A través de las redes sociales, ambas chicas se enviaron mensajes de buenos deseos en agradecimiento al tiempo que compartieron juntas.
"Phoebe sigue siendo parte de mi corazón. Por siempre apreciaré nuestro tiempo juntas. Soy una mejor persona por todo lo que compartimos", escribió la actriz de Orange Is the New Black en su cuenta de Twitter.
Por su parte, Dahl publicó: "Me has hecho una mejor persona y siempre te amaré. Estoy emocionada de ver lo que el futuro nos depara".
La ex pareja anunció su compromiso en marzo de 2014. Según informa E! News, Rose le pidió tres veces a Dahl que se casara con ella antes de que ésta finalmente le aceptara el anillo.
Ruby hizo su debut en la tercera temporada de la exitosa serie de Netflix, interpretando a la prisionera Stella Carlin. Próximamente la veremos en la pantalla grande junto a William Levy y Milla Jovovich en Resident Evil: The Final Chapter.