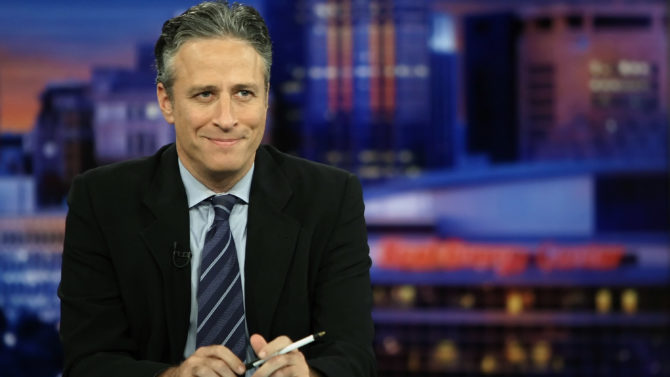 Jon Stewart dará finalmente su última despedida como el anfitrión de The Daily Show la noche de este jueves 6 de agosto. Después de 17 años como anfitrión, el comediante y animador ha ganado una gigantesca fanaticada, es por esto que hoy todos sus seguidores se han apoderado de las redes sociales para desearle buena suerte en su último show utilizando el hashtag #JonVoyage.
Entre las personalidades más importantes en decirlo adiós via Twitter se encuentran: El Presidente Barack Obama, Mike Bloomberg, el Secretario de Vivienda y Desarrollo Urbano de EE.UU. Julian Castro y el comediante Patton Oswalt.
Aquí los mejores Tweets:
Fanáticos dejaron ver que el animador será recordado entre lágrimas y risas:
Otros comentan que ver el show es el mejor plan de esta noche:
Algunos afirman que esto cambiará el rumbo de sus vidas:
Hasta Arby's, la cadena norteamericana de sandwiches, le dedico un adiós:
Pero sin duda la mayoría de sus seguidores están muy triste con la partida:
Trevor Noah fue nombrado el nuevo anfitrión del programa nocturno en marzo y hará su debut en The Daily Show el 28 de septiembre.