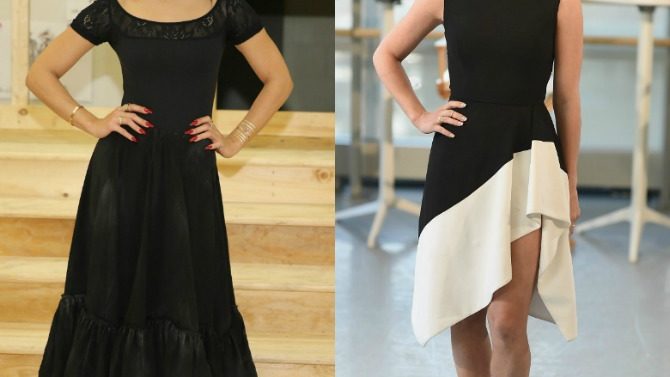 Ya tenemos a nuestras próximas Sandy y Rizzo, se tratan de nada más y nada menos que Julianne Hough y Vanessa Hudgens quienes se encargarán de darle vida a estos inolvidables personajes de "Grease".
Hough hará el papel de Sandy mientras que Hudgens se convertirá en la bad girl Rizzo para el especial que está produciendo la cadena Fox del famoso musical que llegó a las pantallas grandes en la década de los 70's.
Ambas están súper contentas de participar en "Grease Live" que llegará hasta principios del próximo año.
"'Grease' es una de las películas que me hizo querer ser artista, y literalmente he estado esperando toda mi vida para ser Sandy", dijo la juez de "Dancing With the Stars" a través de un comunicado.
Mientras que Vanessa, quien está por hacer su debut en Broadway con "Gigi", expresó:
"Ser Rizzo es algo que nunca imaginé, y me encanta porque será un nuevo reto. Ella es un personaje icónico que sigue trascendiendo generaciones. No puedo esperar para llevar su vida a televisión en vivo. Seré una Pink Lady!"
Ahora, la próxima pregunta es, ¿quién se encargará de dar vida a Danny, el amor platónico de Sandy?
Varios nombres empiezan a circular como Zac Efron, Nick Jonas y hasta Justin Bieber. Cuéntanos: ¿a quién quisieras ver como Danny?