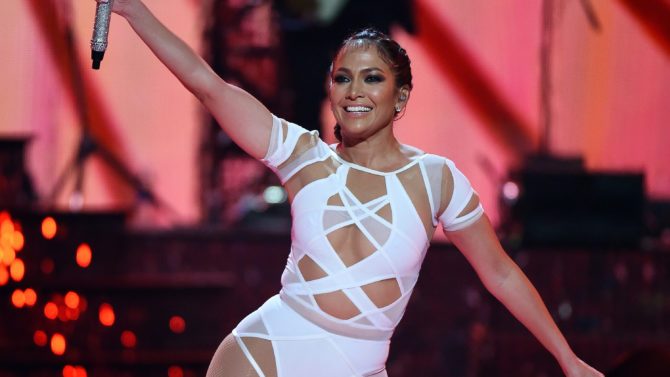 Jennifer López está confirmada para presentarse en el Megatón Mundial de Polito Vega. Hasta el momento la cantante es el único acto pop del festival que llenará las gradas del Madison Square Garden este 28 de octubre:
Este evento es conocido por ofrecer una alineación de reconocidos artistas del género tropical/urbano como Pitbull, Tego Calderon, Gente de Zona, Luis Enrique, Tony Vega, Grupo Manía, Ivy Queen y Elvis Crespo y lleva el nombre del popular locutor de radio Polito Vega quien ha estado en el medio por más de 50 años.
Este no será el único festival donde JLo deleitará a los presentes. La intérprete de "Jenny From The Block" también se presentará en el iHeartRadio Fiesta Latina que se llevará a cabo en Miami el 7 de noviembre. Aquí la acompañarán Becky G, Prince Royce, Camila, Don Omar, Wisin y Fonseca.
Por si fuera poco la multifacética artista se encuentra grabando Shades of Blue, la nueva serie de NBC, donde le dará vida a Harlee McCord, una madre soltera que trabaja para el FBI. En enero de 2016 Lopez iniciará su residencia en Las Vegas, Nevada en el famoso Planet Hollywood.