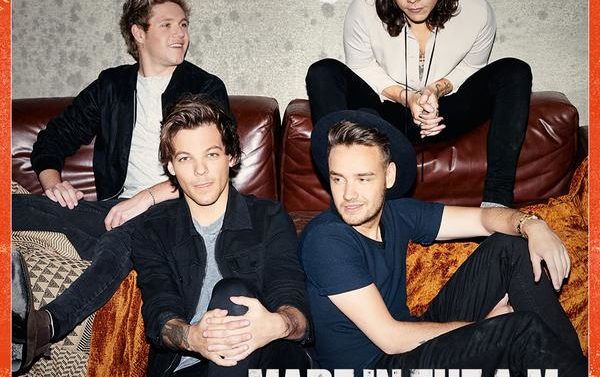 Poco después de que revelaran detalles de su quinto álbum, One Direction acaba de lanzar su segundo sencillo titulado Infinity.
Los integrantes de 1D, Harry Styles, Louis Tomlinson, Niall Horan y Liam Payne compartieron un video en su cuenta de Twitter revelando que su próximo proyecto musical llevará por nombre Made in The A.M. y saldrá a la venta este 13 de noviembre.
Con la foto de la portada del disco también anunciaron que éste ya está disponible para pre-ordenar, y que al hacer esto también estarían obteniendo la descarga del sencillo Infinity.
Infinity es la segunda canción que el grupo ha lanzado sin Zayn Malik desde que éste dejara el grupo. El tema estuvo escrito por John Ryan, Jamie Scott y Julian Bunetta, los mismos que nos dieron el éxito Story of My Life. El primer sencillo de la banda, Drag Me Down, fue bien recibido por los críticos y obtuvo la posición número 3 en la lista de Billboard Hot 100.
Hace meses el cuarteto reveló que después de este próximo LP, la banda tomaría un descanso para enfocarse en sus proyectos individuales. Los chicos les aseguraron a sus fans que la separación no sería permanente.
Acá te dejamos con su nueva canción. ¡Déjanos saber qué opinas!