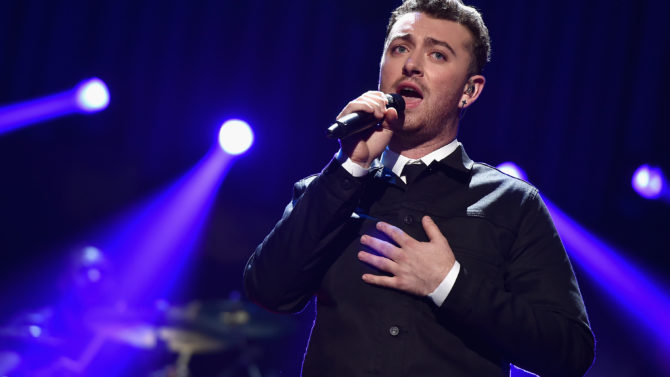 Sam Smith aprovechará su estatus de celebridad para abogar por los derechos de los homosexuales. El intérprete británico de 23 años habló con la revista inglesa NME sobre esta ilusión de querer convertirse en una figura representativa para la comunidad LGBT.
"Quiero ser portavoz. Quiero ser una figura en la comunidad gay. Vendo álbumes en países donde hombres homosexuales son asesinados. Eso es algo importante para mí, qué tal si una persona en alguna de esas naciones recoge mi disco y se da cuenta que está hecho por un artista gay, eso podría cambiar su opinión", comentó el compositor.
Acá puedes echarle un vistazo a la portada de la publicación:
Las declaraciones del cantante de éxitos como "Stay With Me" y "I'm Not The Only One" llegan luego de que haya recibido fuertes críticas por expresar durante una entrevista que él no quería ser "portavoz de nadie". "Lo que estaba tratando de decir es que no quiero que solo una comunidad se identifique con mi álbum sino que todos puedan hacerlo, sean gays o no. Soy un hombre que reveló ser gay a los 10 años de edad y no hay nada que me enorgullezca más", expresó.
A principios de octubre Smith estrenó la producción audiovisual de "Writing's On the Wall", tema oficial la nueva película de James Bond titulada Spectre: