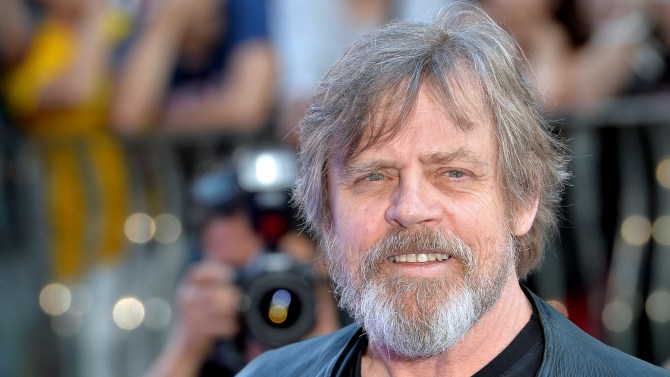 Mark Hamill, actor que interpreta al legendario Luke Skywalker en Star Wars, publicó una graciosa foto en respuesta a los miles de fanáticos que han cuestionado incesantemente el paradero de su personaje en Star Wars: The Force Awakens,quien hasta la fecha no ha aparecido en ningún material promocional del nuevo episodio de esta ópera espacial.
En la imagen, se le puede ver al emblemático actor leyendo un diario cuyo titular de portada es: "¿Dónde está Luke?".
Esta cómica foto ha logrado obtener más de 16 mil likes. Y es que cientos de fanáticos han hecho acto de presencia en diversos foros de Internet para publicar todo tipo de hipótesis que tratan de explicar la ausencia de Skywalker de los tráilers y pósters de The Force Awakens.
J.J. Abrams, director de esta entrega, habló recientemente sobre esta interrogante. "No es un accidente", afirmó el cineasta en una entrevista con The Associated Press, asegurándole a sus fanáticos que la respuesta de esta pregunta podrá ser encontrada en la película. La buena noticia es que solo faltan 9 días para el estreno del tan esperado filme.
Star Wars: The Force Awakens llega a cines el 18 de diciembre. Mientras tanto, ya puedes ir haciendo fila en las afueras de tu sala de cine preferida.