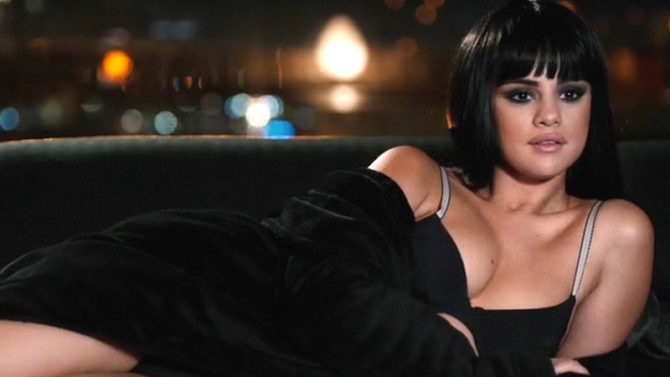 Selena Gómez estrenó el video musical de "Hands to Myself", el más reciente sencillo que se desprende de su álbum Revival. La cantante de 23 años aparece muy sexy en el clip luciendo un conjunto de ropa interior negra que deja muy poco a la imaginación. A la estrella pop se le ve caminando sensualmente en una casa que le pertenece a un hombre interpretado por el modelo Christopher Mason.
"Hands to Myself" es el tercer corte promocional del más reciente LP de Gómez. "Same Old Love" y "Good for You" fueron los dos primeros.

En octubre, Gómez reveló las fechas de su gira faltando pocos días para el lanzamiento del esperado disco: "Estoy lista para irme de gira y ver a todos mis fanáticos", expresó la artista en un comunicado. "Este LP marca un nuevo e importante capítulo en mi vida y no puedo esperar a subirme al escenario para presentarles este nuevo material".
Su tour por Estados Unidos ofrecerá 41 conciertos, empieza el 6 de mayo de 2016 en Las Vegas y terminará el 8 de julio en el Staples Center de Los Ángeles. Luego de estos shows por Norteamérica la cantante tiene pensado llevar su música a otros países.