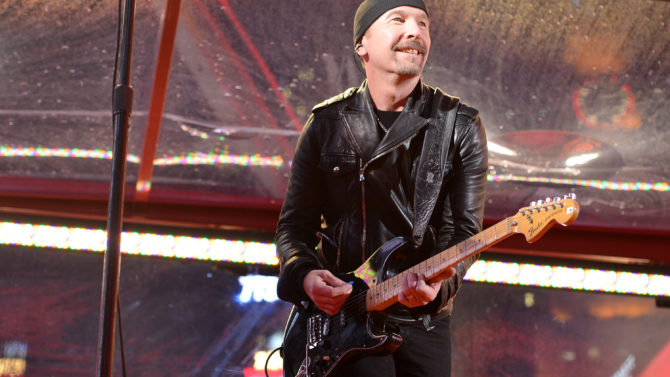 ¡Alguien le movió el piso a The Edge!
El guitarrista de U2 se cayó del escenario en Vancouver el 14 de mayo mientras cantaba junto a Bono. Estaba tan inspirado y concentrado en la canción "I Still Haven't Found What I'm Looking For" que ni se dio cuenta que donde estaba a punto de pisar ¡ya no había escenario!
Por fortuna, The Edge, cuyo nombre real es Dave Evans, no sufrió ninguna lesión grave pero vaya susto que se habrá metido cuando de repente se cayó, ¡pobre!
Tras el incidente y al terminar el concierto, la banda compartió a través de las redes sociales que The Edge estaba bien, sólo que no había visto the edge del escenario. 
Recientemente, la banda ofreció un concierto sorpresa en una estación de metro en Nueva York donde al principio pasaron desapercibidos -llevaban puestas pelucas para despistar a la gente- pero eso duró muy poco ya que sus fans lograron identificarlos después de un rato.
Actualmente U2 se encuentra de gira ("Innocence + Experience") por los Estados Unidos.