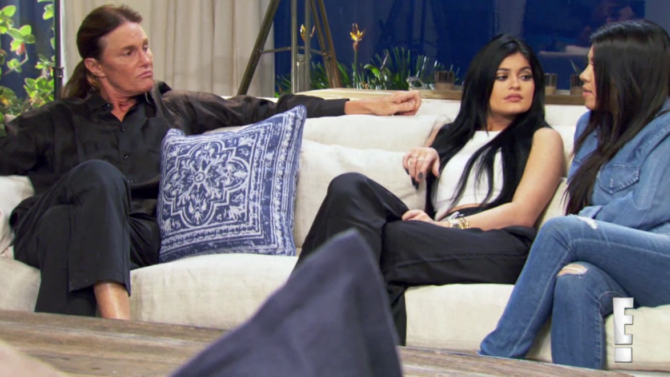 Bruce Jenner reveló ser una persona transgénero durante su entrevista con Diane Sawyer el pasado 24 de abril, pero aún tenía cosas por confesar y por eso se transmitió "About Bruce" -un especial de Keeping Up With the Kardashians– donde el ex atleta olímpico se reunió con sus hijas Kylie y Kendall y sus hijastras Kim, Kourtney y Khloe Kardashian para ayudarles a entender todo este proceso.
Estos son los cinco datos que aprendimos de Bruce en este episodio transmitido el pasado 17 y 18 de mayo:
1. Su más grande orgullo son sus cinco hijas y tiene miedo lastimarlas.
2. Bruce le roba los looks a Kim Kardashian.
3. Por el momento, no piensa removerse sus partes masculinas.
4. Scott Disick, esposo de Kourtney, ahora entiende por qué Bruce se apartaba de él y no tenían una relación estable.
5. Bruce admitió tenerle envidia a Kris Jenner.