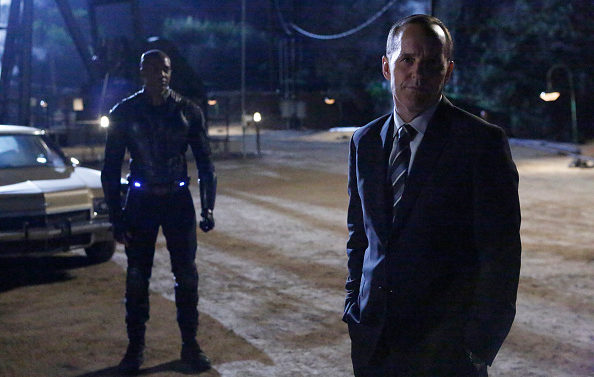 Marvel y ABC publicaron el primer adelanto de la tercera temporada de su exitosa serie Agents of S.H.I.E.L.D., la cual se estrenará el próximo 29 de septiembre.
El trailer nos deja ver a Phil Coulson (Clark Gregg) y a la agente Daisy Johnson (Chloe Bennet) en su lucha por encontrar a más Inhumanos; aunque esta no será para nada una tarea fácil. Esta serie creada por Maurissa Tancharoen y Joss y Jed Whedon anunció a Entertainment Weekly que centrará su nueva tanda de episodios en la temática de Secret Warriors.
Aquí puedes ver el adelanto promocional:
Un nuevo enemigo aparece entre las sombras; el inhumano mejor conocido como Lash. En los cómics de Marvel, este personaje se aleja de la ciudad de Orollan —donde habita un grupo de inhumanos—  y se convierte en una amenaza mortal para todos aquellos que según él, no merezca tener poderes.
En el adelanto también logramos ver que Daisy encuentra a un nuevo inhumano: Joey (interpretado por Juan Pablo Raba), aunque aún no se sabe si éste se trata directamente de un personaje del cómic.
Habrá que esperar a ver cómo se desata la acción en esta nueva entrega.  La tercera temporada de Marvel Agents of S.H.I.E.L.D., —que llevará por título "Secret Warriors"— se estrenará en Estados Unidos el próximo 29 de setiembre.