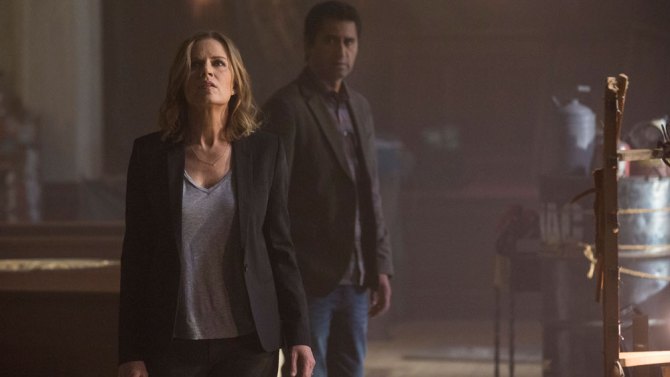 AMC estrenó dos nuevos clips de Fear the Walking Dead, show que servirá como precuela de la exitosa serie de TV The Walking Dead.
En el primer clip de este terrorífico proyecto se puede ver lo que parece ser un vecindario común el cual es invadido por uno de los muertos vivientes de este holocausto zombie:
En este otro adelanto, un grupo de chicos pasan un buen rato con sus patinetas. La diversión se acaba cuando reciben a un visitante no muy grato.
Fear the Walking Dead explicará más a fondo cómo el mundo moderno se convirtió en una tierra desolada y llena de zombies. La historia ilustrará la manera en que los famosos walkers se multiplicaron a lo largo y ancho de grandes ciudades como Los Ángeles, donde se desarrolla este spin-off. Esta una de las grandes diferencias que tiene este nuevo seriado con respecto a The Walking Dead, pues esta última se desarrolla en áreas más rurales de Estados Unidos.
Se espera que la cadena revele más material relacionado a esta anticipada serie durante el Comic Con 2015 que se celebra en San Diego, California este fin de semana. Fear the Walking Dead se estrena en agosto.