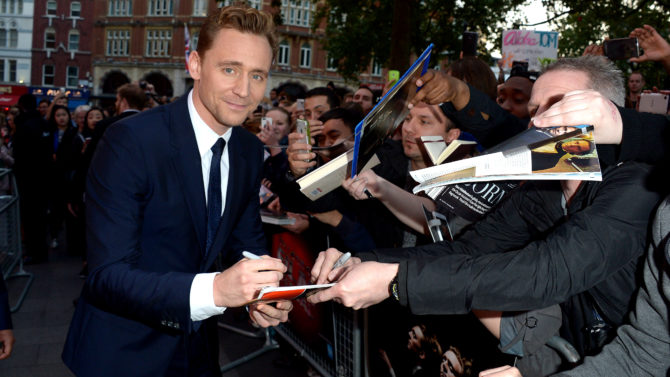 Tom Hiddleston formará parte de la miniserie británica The Night Manager y el martes 29 de diciembre Entertainment Weekly publicó la primera foto del actor inglés como Jonathan Pine, personaje que interpreta en el proyecto.
La serie tendrá 6 episodios y se transmitirá a través de BBC en Gran Bretaña y por la señal de AMC en Estados Unidos. Pine es un agente del MI-6 que tendrá la misión de enfrentarse contra Richard Roper (Hugh Laurie), un traficante de armas moralmente ambiguo.
La historia se basa en la novela del mismo nombre publicada por John le Carré en 1993. Este autor ha escrito otras obras que han sido adaptadas al cine en el pasado como es el caso de A Most Wanted Man y The Constant Gardener.
"Es como un bromance que sucede en un thriller, esta es la mejor manera que tengo de describir esta historia", señaló Stephen Garrett, productor ejecutivo de la serie.