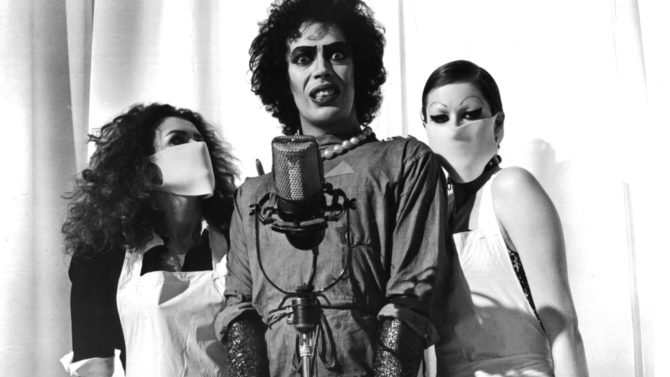 Otro nuevo día y una nueva noticia de OTRO remake que llegará a nuestras pantallas. Ahora es el caso del clásico musical Rocky Horror Picture Show el que tendrá una nueva versión, pero esta vez en la televisión según afirma Deadline.
La película original data de 1975, y estaba protagonizada por Tim Curry y Susan Sarandon, entre otros y fue una adaptación a la pantalla de un musical de 1973 que se burlaba de las películas de horror clase B.
El musical será llevado a la televisión por FOX en un especial de 2 horas dirigido y  producido por Kenny Ortega, quien estuvo al frente de la popular High School Musical.
Los productores originales de la película Lou Adler y Gail Berman también estarán a bordo del proyecto que saldrá a la luz 40 años después.
Luego del vacío dejado por Glee, Fox quiere hacer varios especiales musicales como este y como Grease que llegará con Julianne Hough y Vanessa Hudgens en 2016.
Y este canal no es el único en hacer especiales musicales ya que NBC también ha hecho lo suyo con The Sound of Music, Peter Pan y The Wiz.
¿A qué actores te gustaría ver en este show?