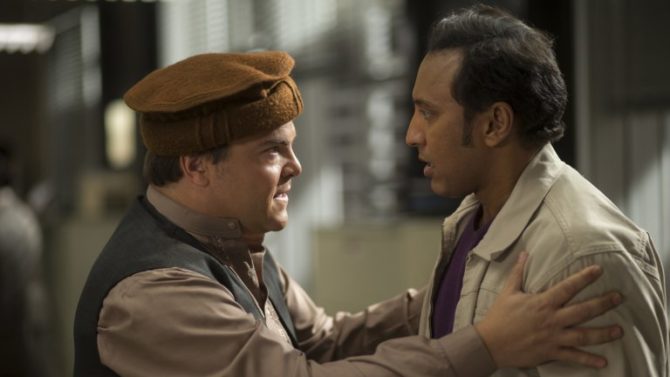 HBO decidió cancelar The Brink, comedia protagonizada por Jack Black y Tim Robbins, luego de su primera temporada al aire, a pesar que la cadena había renovado el proyecto en julio.
"Después de evaluar nuestras necesidades de programación hemos decidido que no podemos darle la atención que se merece a The Brink y por eso no tendrá una segunda temporada", dijo HBO en un comunicado. " Estamos orgullosos de la primera y le deseamos lo mejor a todos los involucrados".
La serie de 30 minutos de duración fue parte de los esfuerzos de la cadena por ampliar sus proyectos cómicos. El show se centra en una crisis geopolítica y el efecto que tiene este fenómeno en tres hombres: Walter Larson, Secretario de los Estados Unidos (Robbins); Alex Talbot, un humilde funcionario del Servicio Exterior (Black); y Zeke Tilson, un piloto de combate (Pablo Schreiber). Es aquí cuando los tres deben enfrentar el caos a su alrededor para salvar al planeta de una Tercera Guerra Mundial.
Kim y Roberto Benabib crearon la serie dirigida por Jay Roach. Actualmente la televisora tiene una buena lista de proyectos cómicos como Ballers, Doll & Em, Girls, Silicon Valley, Togetherness, Veep, y la nueva serie Vice Principals protagonizada por Danny McBride.