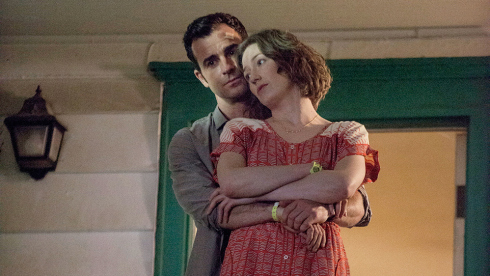 Directo de las oficinas de HBO ha llegado el primer trailer de la segunda temporada del drama de misterio The Leftovers.
El show es una creación de Damon Lindelof (LOST) y está basado en la novela de Tom Perrotta del mismo nombre. La primera temporada de la serie contó la historia de un pequeño suburbio de Nueva York que se vino abajo al darse cuenta que -por una extraña razón- el dos por ciento de la población mundial se había esfumado de la faz de la tierra.
Para esta nueva serie de capítulos, Lindelof y Perrotta han diversificado el elenco y cambiaron de locación. He acá un vistazo a esta nueva faceta del show.
Varios personajes claves de la primera temporada, incluyendo a la familia Garvey, se han trasladado a Jarden, Texas, una ciudad que se salvó del fenómeno que afectó a los protagonistas de la primera tanda de episodios. En el avance se puede ver a Kevin Garvey (Justin Theroux) dejar su trabajo como jefe de la policía para mudarse al sur junto a Nora, su nueva novia (Carrie Coon), y con su hija (Margaret Qualley).
Como era de esperarse no todo es felicidad luego de la mudanza. El trailer insinúa que puede haber una segunda ola de desaparecidos en los alrededores de la ciudad de Jarden.
The Leftovers se estrena el domingo 4 de octubre a las 9 pm a través de la señal de HBO.