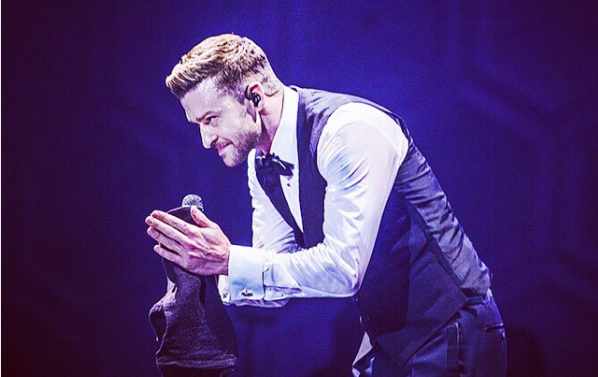 El artista Justin Timberlake anunció el lanzamiento de una nueva canción titulada "Can't Stop the Feeling" para este viernes 6 de mayo.
En un mensaje a través de sus redes sociales, el intérprete de "Sexy Back" compartió con su fanaticada unos segundos de sonido de su nuevo material musical.
VER TAMBIÉN Justin Timberlake producirá banda sonora de la película animada 'Trolls'
El cantante y también actor habría estado publicando fotos en el estudio con los productores Timbaland y Pharrell Williams, y ha marcado un conteo regresivo para el estreno de su nueva canción.
Timberlake y Pharrell no han querido revelar información sobre el proyecto, y hace poco más de un mes, en su cuenta de Instagram, Pharrell compartió un gracioso video sobre cómo mantendrían el secreto.
"Can't Stop The Feeling" marcaría el regreso de Justin a la música desde que en 2013 lanzara la producción The 20/20 Experience, disco que incluía los éxitos "Suit & Tie" y "Mirrors".
VER TAMBIÉN Mira el primer tráiler de 'Trolls', la nueva película de Dreamworks
Se especula que la canción forme parte de la banda sonora de la película animada Trolls, para la que Timberlake prestó su voz para el papel principal de Branch, y en la que compartirá cartel con la actriz Anna Kendrick. La película de Dreamworks llegará a los cines el mes de noviembre.