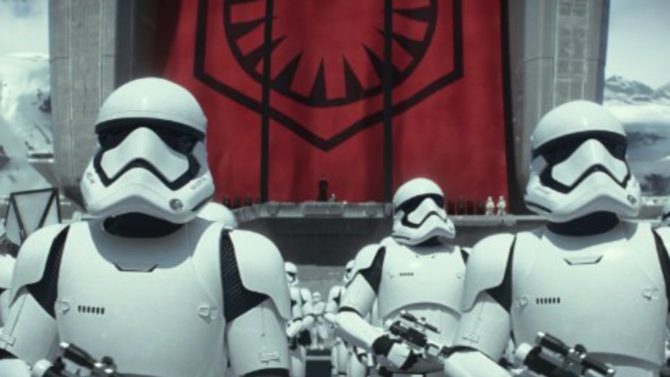 Jimmy Kimmel Live! hará un episodio especial en honor al estreno de Star Wars: The Force Awakens. El programa será transmitido el próximo 23 de noviembre a solo semanas del estreno mundial de la cinta y contará con invitados especiales como J.J. Abrams, Daisy Ridley, Adam Driver y John Boyega.
Para ir calentando motores para este show especial y el estreno de la película de Disney, el presentador Jimmy Kimmel y su equipo se disfrazaron de los personajes de Star Wars para Halloween.
La emoción por la nueva entrega de esta saga se hizo sentir más fuerte la semana pasada, gracias al estreno del último trailer promocional. El nuevo avance lleno de acción y venganza muestra una serie de TIE Fighters volando encima de Rey, interpretado por Ridley.
El séptimo capítulo cuenta además con las actuaciones de Harrison Ford, Mark Hamill, Carrie Fisher, Lupita Nyong'o, Andy Serkis, Domhnall Gleeson, Anthony Daniels, Peter Mayhew y Max Von Sydow. ¡Recuerden que los boletos para funciones de Star Wars: The Force Awakens ya están a la venta! La película se estrena en cines el 18 de diciembre.