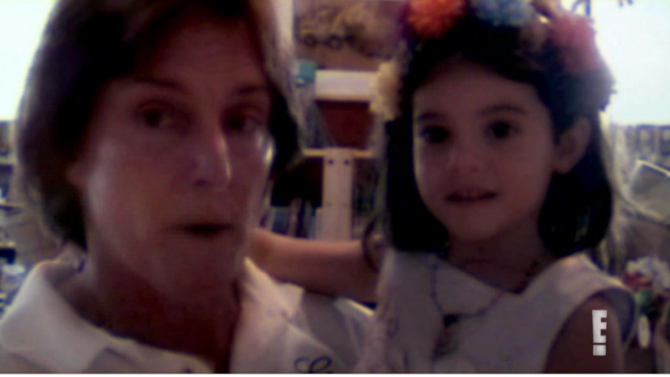 Tendremos la oportunidad de conocer más sobre la historia de Bruce Jenner a través de un especial de dos días del programa Keeping Up With the Kardashians donde el ex atleta olímpico hablará sobre su transformación con su familia.
En este nuevo clip promocional que debutó el 7 de mayo, Bruce le explica a su familia su decisión de convertirse en mujer, además también vemos videos e imágenes de él junto a sus hijos e hijastras, a quienes ha dicho tener miedo de defraudar por estos cambios.
"Piensas que algún día vas a poder superar esto. Son mis secretos con los que yo mismo tengo que lidiar", comienza diciendo Bruce en el video. "Sí la quiero conocer, pero cuando él esté listo. Cuando los dos estemos listos", escuchamos decir a una de las hermanas Kardashian.
Mientras que Kendall Jenner, quien ha demostrado ser la más emocional por todo lo que ha estado ocurriendo, le dice a su papá: "Nada más no me gusta que la gente diga que Bruce ya no va a estar", él responde: "No me voy a ningún lado".
El pasado 24 de abril Bruce confesó a Diane Sawyer ser una persona transgénero "en todos los sentidos yo soy una mujer (…) Mi espíritu, mi corazón y todo lo que hago en la vida es parte de mí, ese lado femenino es parte de mí, es quien yo soy".
Keeping Up With the Kardashians: About Bruce se transmitirá en la cadena E! el 17 y 18 de mayo.