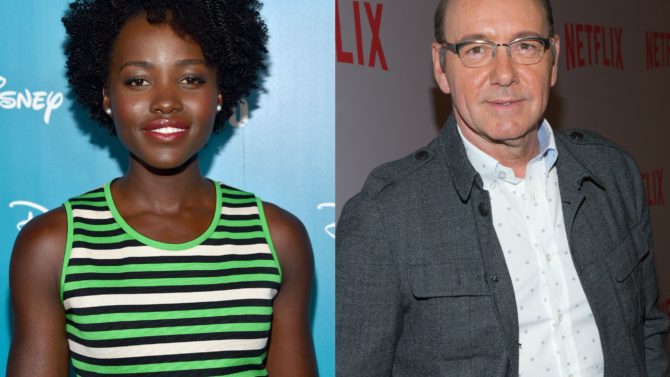 Lupita Nyong'o, una de las estrellas del nuevo capítulo de Star Wars y el galardonado actor Kevin Spacey (House of Cards) llenarán las pantallas de The Late Show with Stephen Colbert en la segunda semana de este esperado programa de variedades. Otros actores como Jake Gyllenhaal y Naomi Watts también se pasearán por el plató de este nuevo proyecto del comediante.
Si crees que Colbert solo invitará a celebridades del mundo del cine a su nuevo bebé televisivo te equivocas; también hospedará a personalidades de corte político como el candidato presidencial por el partido demócrata Bernie Sanders, el Secretario General de la ONU Ban Ki-Moon y Stephen Breyer, miembro de la Corte Suprema de Estados Unidos.
Colbert reemplaza a David Letterman luego de que el mítico animador decidió despedirse de The Late Show en mayo de 2015.
Desde que el período de Letterman en el programa culminó hemos visto a Colbert en divertidos videos promocionando lo que será esta nueva versión del clásico show de CBS.
Tienes una cita con The Late Show with Stephen Colbert desde este 8 de septiembre.