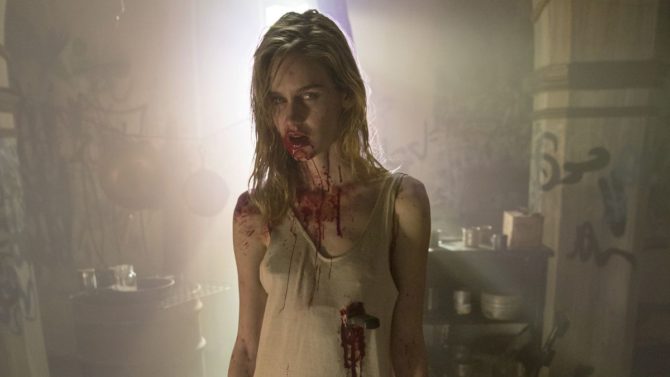 AMC reveló los tres primeros minutos del episodio piloto de Fear the Walking Dead. El clip introduce a Nick, un adicto a la heroína quien despierta en lo que parece ser una iglesia abandonada. Este personaje tendrá que defenderse como pueda cuando un par de muertos vivientes lo quieran como cena. ¿Saldrá con vida de esta situación? ¡Averígualo en el poderoso avance!
Este spinoff de The Walking Dead está ambientado en la ciudad de los Ángeles y relatará cómo se propagó el famoso virus zombie que aborda la serie original. Uno de los elementos más distintivos de esta nueva creación es que en lugar de estar situada en localidades rurales, como pasa en la serie protagonizada por Andrew Lincoln, el caos sucederá en las grandes ciudades, donde al parecer la destrucción es aún mayor.
Fear the Walking Dead se estrenará finalmente a través de la señal de AMC este domingo 23 de agosto. Esta serie estará al aire hasta el 4 de octubre. El 11 de ese mismo mes se estrena la sexta temporada de The Walking Dead.