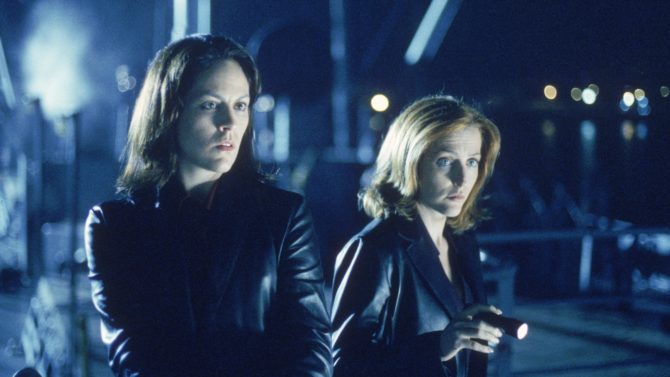 Annabeth Gish será parte del elenco de la nueva mini-temporada de The X-Files. La actriz le dará vida nuevamente a Monica Reyes, una agente del FBI quien unirá fuerzas una vez más con Fox Mulder (David Duchovny) y Dana Scully (Gillian Anderson).

Fox confirmó hace unos meses que el estreno del esperado regreso de The X-Files contará con un especial de dos noches seguidas empezando el domingo 24 de enero de 2016 a las 7:00 P.M. El segundo episodio será transmitido el lunes 25 de enero a las 8:00 P.M.

Reyes fue introducida al mundo de Los Expedientes X en la mitad de la octava temporada del show.
En julio también se reveló que The Lone Gunmen, conocidos en latinoamerica como Los Pistoleros Solitarios, también serán parte de la serie. Dean Haglund, Tom Braidwood y Bruce Harwood volverán a encarnar a este trío de expertos de la computación, quienes volverán a hacer lo imposible por revelar la verdad acerca de la actividad alienígena en la tierra.
Gish es conocida por haber co protagonizado The Bridge junto a Diane Kruger y Demián Bichir. La famosa también ha interpretado papeles secundarios en Sons of Anarchy, Pretty Little Liars y The West Wing. Próximamente la veremos en Grass Stains con Tye Sheridan y Kaitlyn Dever.