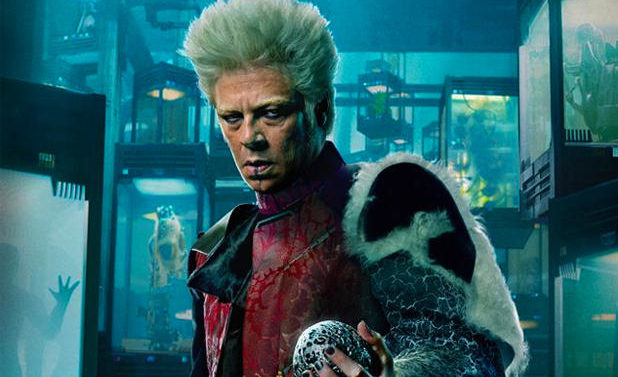 Benicio del Toro confirmó que no será parte del elenco de Guardians of the Galaxy 2. En una entrevista con Coming Soon, el actor reveló que el estudio no lo ha invitado a unirse a la nueva entrega.
"No lo creo", reveló del Toro cuando le preguntaron si iba interpretar nuevamente el personaje de Collector: "Ellos ya me hubiesen dicho, espero interpretarlo de nuevo en otro momento".
La película original fue protagonizada por Chris Pratt, Zoe Saldana, Dave Bautista, Bradley Cooper y Vin Diesel, quienes sí regresarán a la franquicia. James Gunn también retornará como director.
En octubre, Saldana afirmó que del Toro iba ser parte de la secuela de Guardians of the Galaxy en un video publicado a través de Facebook. "Te veo en Guardians", dijo la actriz en aquella oportunidad, causando con este comentario que los fanáticos saltaran de la emoción.
El protagonista de Sicario tiene un acuerdo con Marvel para aparecer en varios proyectos. Sin embargo, esos contratos no garantizan que un actor sea parte de futuras películas, únicamente facilitan el proceso de contratación por parte del estudio.
Aunque Benicio no sea parte de Guardians 2, eso no significa que no lo veremos nuevamente como Collector. Hay muchas posibilidades de que pueda aparecer en Infinity War, programada para el 2018.