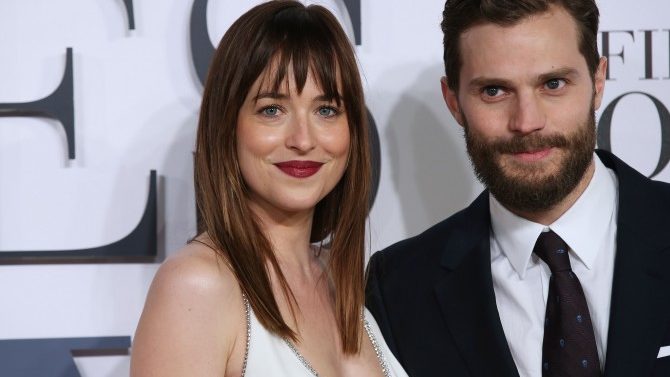 Dakota Johnson desnudará a Jamie Dornan en la secuela de Fifty Shades of Grey. Así lo reveló en una entrevista que sostuvo con Andy Cohen en Watch What Happens Live, show donde el presentador le preguntó a la actriz si le pareció injusto que su cuerpo tuvo más exposición que el de su compañero de grabación en la primera parte de la trilogía:
"Esa es una pregunta interesante", respondió Johnson. "Tal vez me meta en problemas por esta pregunta, pero yo lo desnudaré por completo en la próxima [película]".
¿¡Leyeron eso!? En Fifty Shades Darker veremos al famoso Christian Grey como llegó al mundo.
La actriz estuvo acompañada en el show por sus compañeras de elenco en How To Be Single, Leslie Mann y Alison Brie, quienes se emocionaron por la noticia que lanzó Johnson.
Johnson y Dornan le dan vida a Anastasia Steele y a Grey respectivamente. James Foley dirigirá Fifty Shades Darker. Una vez terminadas las grabaciones de esta secuela, el elenco empezará inmediatamente la filmación de la última cinta de la trilogía: Fifty Shades Freed.
Bella Heathcote se une al elenco como la ex de Grey. Kim Basinger también forma parte de la secuela interpretando al rol de Elena Lincoln, la socia y antigua amante del galán.
Tendremos que esperar hasta el 10 de febrero de 2017 para ver a Dornan desnudo en Fifty Sahdes Darker. ¡Marca tu calendario!