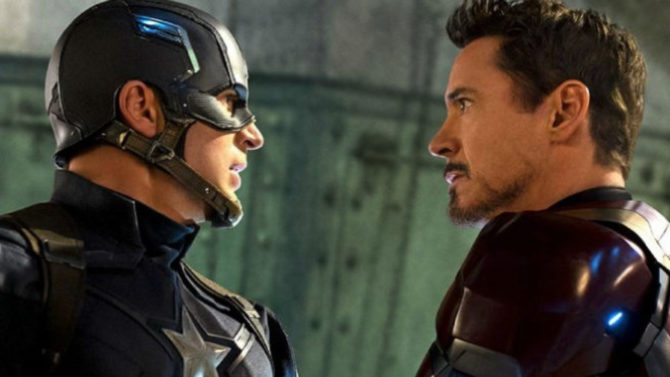 Captain America: Civil War se convirtió por segunda semana consecutiva en la película más taquillera del fin de semana en los Estados Unidos, donde logró recaudar $72.5 millones, acumulando así un total de casi $300 millones a nivel nacional desde su lanzamiento el pasado 5 de mayo.
A nivel internacional la cinta recaudó otros $84.2 millones, para un total de $645 millones y está en camino a convertirse en el primer filme del año en superar el billón de dólares en boletería.
VER TAMBIÉN Captain America: Civil War recauda más de $940 millones en todo el mundo
Por su parte, a casi un mes de su lanzamiento The Jungle Book continúa atrayendo espectadores, por lo que sigue estando entre las películas más taquilleras. Este fin de semana la cinta basada en la historia animada del mismo nombre logró recaudar $17.7 millones, para un acumulado de $310 millones desde su estreno el 15 de abril. De esta forma el filme se convierte en la segunda producción de Disney después de Zootopia en superar la marca de los $300 millones en el 2016.
Entre los estrenos del pasado fin de semana, Money Monster se situó como el más exitoso, logrando acumular en sus primeros tres días en las salas de cine $15 millones a nivel nacional, posicionándose así en el top 3 de las películas más taquilleras del fin de semana.
VER TAMBIÉN Mira el tráiler de The Accountant, la nueva y tensa película de Ben Affleck
The Darkness y Mother's Day completaron la lista de las 5 producciones más exitosas, con totales de $5.18 millones y $3.25 millones, respectivamente. Por su parte la cinta independiente The Lobster, se convirtió en la película que recaudó más dinero por teatro, con un promedio de $47,024 por sala de cine.