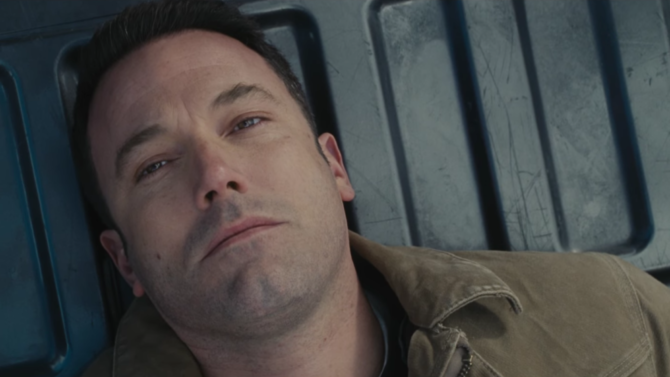 Ya está circulando por las redes sociales el tráiler oficial de la película The Accountant, una nueva producción en la que Ben Affleck asume el rol de protagonista.
En este filme, cuyo estreno en los cines de Estados Unidos está previsto para el próximo 14 de octubre, Affleck interpreta a un hombre con un cierto grado de autismo que trabaja como contable. Pero eso no es todo, también es el administrador de las cuentas de varias organizaciones criminales.
The Accountant está dirigida por Gavin O'Connor y escrita por Bill Dubuque. Asimismo, al elenco se unen Anna Kendrick, J.K. Simmons, Jon Bernthal, Jeffrey Tambor, John Lithgow y Cynthia Addai-Robinson.
VER TAMBIÉN La Cartelera: 'The Lobster', 'Last Days in the Desert' y 'Money Monster', tres películas que no te puedes perder [VIDEO]
Antes del estreno de este filme, veremos a Affleck repitiendo su papel de Batman en Suicide Squad, que estrenará el próximo 5 de agosto. Asimismo, entre 2017 y 2019, Ben se vestirá tres veces más como Batman para participar en las dos películas de Justice League y en una del superhéroe en solitario.
VER TAMBIÉN Ben Affleck se convierte en productor ejecutivo de 'Justice League'
Además, en octubre de 2017, Affleck se pondrá el sombrero de director para llevar al cine Live by the Night.