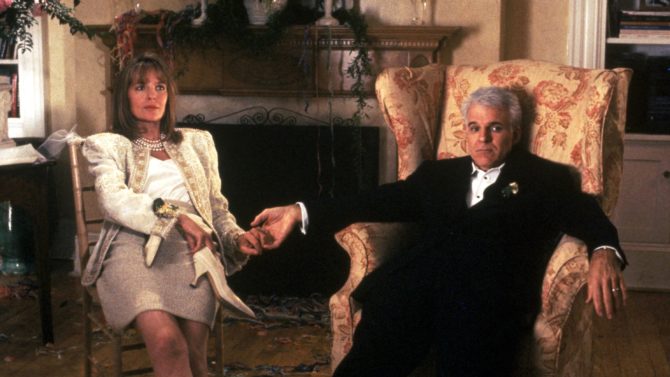 Si alguna vez viste la película Father of the Bride, recordarás la bella casa de estilo colonial en la que el padre de la joven novia se volvía loco por lo que costaría la boda de su hija. En la vida real, se acaba de vender por una suma cercana a los $2 millones de dólares.
En el filme de 1991 y protagonizado por Steve Martin y Diane Keaton, el padre de la novia (Martin) jamás se hubiera imaginado que si vendía la casa por semejante fortuna, podría costear la caprichosa boda que quiere su hija Annie (Kimberly Williams-Paisley) y su esposa (Keaton).
Pero sí, poco después de ofrecerse en junio pasado por 1,998 millones de dólares, se vendió, según EW.
VER TAMBIÉN Eva Longoria pone en venta su villa mediterránea de Los Ángeles [FOTOS]
La propiedad está ubicada en Alhambra, California, y tiene unos 4,400 pies cuadrados de superficie en donde se ubican cinco habitaciones y cuatro baños. Allí se filmaron las escenas del patio, de la calzada de baloncesto y de la boda.
La misma actriz Kimberly Williams-Paisley, tuiteó a principios de este verano que la casa estaba a la venta: