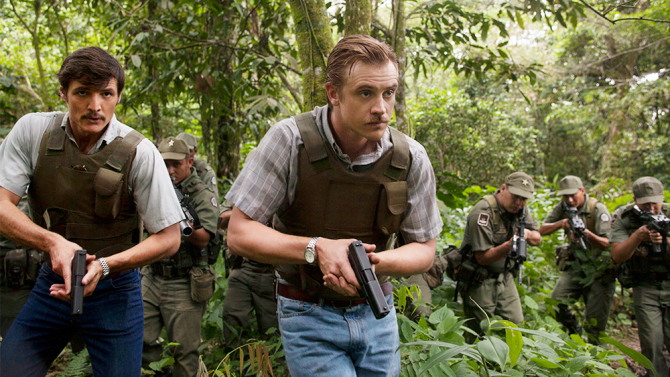 Colombia ha resurgido como uno de los mejores países para filmar en Latinoamérica. Esta nación tiene una diversidad geográfica muy atractiva, desde los nevados de los Andes, hasta las costas tropicales sobre el mar Caribe, convirtiéndola en un atractivo destino para industria del cine y la televisión.
RELACIONADO: Familia de piloto fallecido en Colombia demanda a la producción de 'American Made'
Bogotá está llena de arquitectura colonial, y Medellín, una ciudad a la que anteriormente no visitaban los turistas, ahora es asediada por ser un centro regional tecnológico que atrae a la juventud.
Además, el país ha enganchado a los productores internacionales por ofrecer rebajas de impuestos hasta de un 40 por ciento.
Este incentivo está disponible en los servicios relacionados con preproducción audiovisual, producción y postproducción. Adicionalmente, hay un descuento para servicios de logística, incluyendo hoteles, transporte y servicios de alimentación.  Para ser elegible se debe gastar un monto mínimo de US$400,000.
VER TAMBIÉN: Presidente de Colombia gana el Premio Nobel de la Paz
Algunas películas y series de televisión filmadas en Colombia son American Made (2017), The Lost City of Z (2016), The Belko Experiment (2016), Narcos (en producción desde el 2015), The 33 (2015), Blunt Force Trauma (2015), y Out of the Dark (2014).