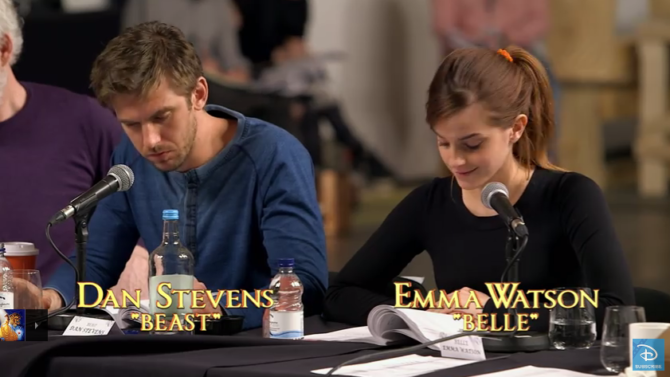 Disney lanzó un adelanto del tráiler de la película "Beauty and The Beast" protagonizada por Emma Watson (Belle) y Dan Stevens (Beast).  En el video se aprecia a los actores leyendo su libreto durante uno de los ensayos. También se ve un poco más de lo que será la escenografía de la película.
El director de la cinta, Bill Condon, dijo: "Estaba muy contento cuando escuché que Disney iba a hacer una versión no animada de Beauty and the Beast. Cuando algo es tan perfecto, ¿por qué dañarlo?. La respuesta es la tecnología se ha puesto al día con las ideas que fueron presentadas en la película".
El adelanto también promociona la nueva edición del DVD y Blue-Ray de la película animada de Disney, que lanza el 6 de septiembre, y que fue restaurada digitalmente para su relanzamiento.
El film dirigido por Bill Condon estrenará en marzo 17 de 2017.