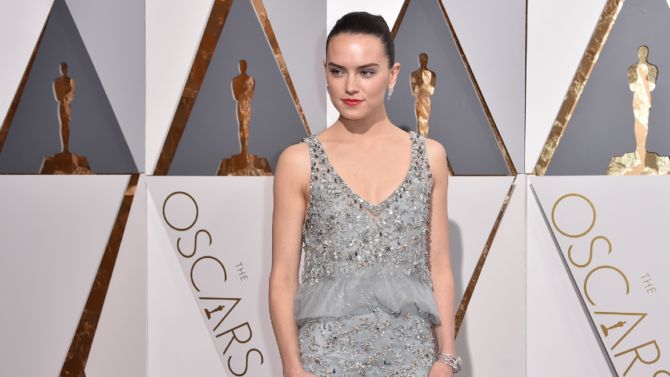 Daisy Ridley le confirmó a The Hollywood Reporter que está en conversaciones para protagonizar la nueva película de Tomb Raider.
La actriz de Star Wars: The Force Awakens, quien este domingo 20 de marzo se llevó el premio a Mejor actriz nueva durante los Empire Film Awards 2016, le dijo a la publicación que está negociando para convertirse en la próxima Lara Croft, personaje principal de esta famosa franquicia de videojuegos que llegó al cine en 2001. Angelina Jolie fue quien le dio vida a este rol en Lara Croft: Tomb Raider (2001) y en Lara Croft Tomb Raider: The Cradle of Life (2003).
"Estoy esperando que me llamen y me digan 'eres la elegida, hagámoslo", comentó la actriz de 23 años.

El reboot de Tomb Raider estaría dirigido por Roar Uthaug, película que marcaría su debut en Hollywood.
En una entrevista reciente el director dijo que intentará aportar algo de su sensibilidad noruega a la franquicia: "Pienso que hacer a Lara Croft más humana es algo que definitivamente queremos hacer. Queremos que las personas se relacionen más con el personaje".
Ridley se encuentra filmando Star Wars: Episode VIII y está trabajando además en el documental The Eagle Huntress del que es productora ejecutiva.