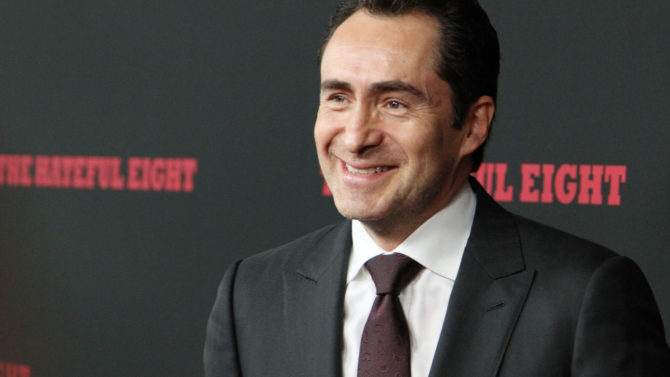 Demián Bichir se une al elenco de Alien: Covenant. En esta cinta dirigida por Ridley Scott, el actor mexicano compartirá crédito con actores como Michael Fassbender, Noomi Rapace, Katherine Waterston y Danny McBride.
Alien: Covenant es la secuela del exitoso filme Prometheus, que se estrenó en 2012 y recaudó más de 400 millones de dólares en las taquillas a nivel mundial. Aún no se han revelado muchos detalles del trama de esta cinta que debutará en la pantalla grande el 17 de octubre del 2017.
El nominado al Oscar participa en The Hateful Eight dirigida por Quentin Tarantino, en la que interpreta a Bob the Mexican. Durante una entrevista exclusiva con Variety Latino, el intérprete nos confesó que fue un sueño hecho realidad trabajar con Tarantino, ya que se considera fanático del trabajo de este cineasta.
"Soñé con este momento toda mi vida. Sus historias son sinfonías y funcionan como sinfonías, cuando las leen todos los actores, lees los movimientos, es muy impactante escuchar eso cuando lees un guión", nos dijo. "Uno de los grandes privilegios que he tenido en mi vida es ver a estos monstruos de actores y estos monstruos de directores, poder verlos trabajar tan de cerca ha sido mi mayor regalo".
¿Qué te parece la llegada de Bichir a Alien: Covenant?