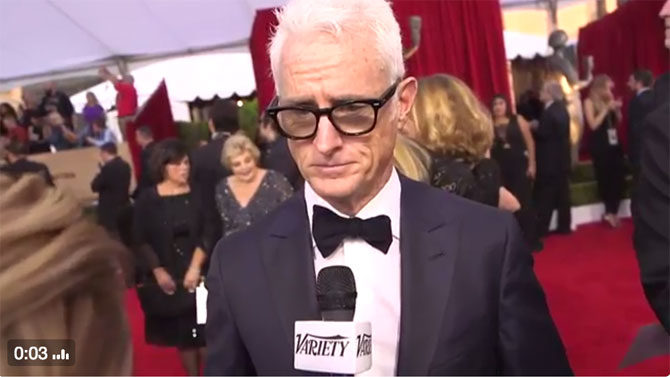 Este sábado 30 de enero se celebraron los SAG Awards en el Shrine Auditorium de Los Ángeles.
Muchos fueron los famosos que desfilaron por la alfombra roja antes de entrar a disfrutar de la ceremonia, y ahí estuvimos hablando con ellos.
Aquí lo que nos contaron:
Carice van Houten describe la nueva temporada de Game of Thrones en seis palabras.
Rami Malek, estrella de Mr. Robot, recuerda la primera vez que le pagaron por actuar.
¿Ganará Jon Ham el SAG al Mejor actor en una serie de drama, por Mad Men? Eso fue lo que le preguntamos a su compañero de elenco John Slattery.
La actriz Lea DeLaria, de Orange Is the New Black, nos cuenta sobre la primera vez que recibió un pago en su carrera de actuación.
Parte del elenco de de Orange Is the New Black hablan de su primer trabajo en la industria del cine.
El alcalde de Los Ángeles, Eric Garcetti, nos dice qué opina sobre la forma en que la Academia ha respondido a la controversia de la falta de diversidad en los Oscar.