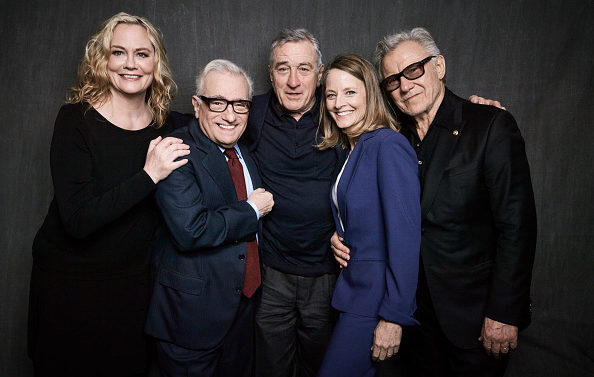 Ya son 40 años desde que la frase "You talkin' to me?" se convirtió en un clásico, y el elenco de la icónica película que la popularizó, Taxi Driver, se reencontró para conmemorar el aniversario en el marco del Tribeca Film Festival.
Jodie Foster, Robert De Niro, Cybill Shepherd y Harvey Keitel se reunieron este jueves junto al cineasta Martin Scorsese para conmemorar la legendaria película.
Luego de la proyección especial del filme, el elenco posó para las cámaras y junto con el guionista de la cinta, Paul Schrader, participó en una sesión de preguntas sobre este clásico del cine.
"Cada jod…do día, por los pasados 40 años, por lo menos un fan se me ha acercado para decirme 'You talkin' to me?,'" bromeó De Niro sobre la famosa línea de su personaje que se ha convertido en la más citada de su carrera.
La cinta de 1976 contaba la historia de un joven veterano de la guerra de Vietnam convertido en taxista en la ciudad de Nueva York que estaba obsesionado con salvar el mundo.
Acá podrás ver el tráiler original de la clásica Taxi Driver.