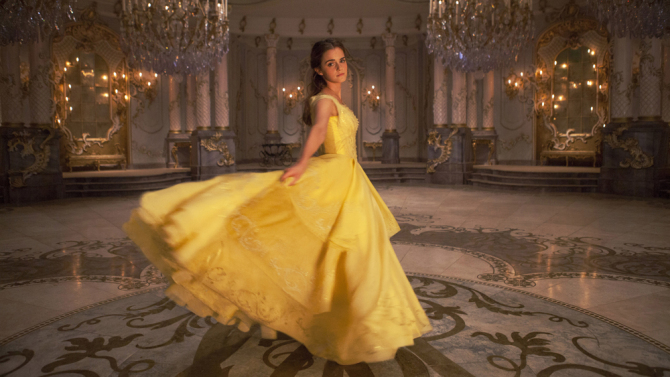 Emma Watson publicó a través de su Twitter el póster oficial de la película Beauty and the Beast, en la que interpretará a Belle.
La cinta será un remake del clásico de Disney de 1991, y presentará tres temas nuevos, una historia de fondo distinta de Belle, y letras que no fueron usadas en el filme original, según reveló Disney recientemente.
"Estoy tan feliz de mostrarles el nuevo póster de 'Beauty and the Beast'", reveló la actriz de Harry Potter. "Espero que les guste. Con amor, Emma".
Watson compartirá créditos con Dan Stevens, quien interpretará a la Bestia. Entre los otros actores están Luke Evans, e Ian McKellen de The Hobbit, quienes serán Gaston y Cogsworth, respectivamente, y Stanley Tucci en el rol de Cadenza.
La versión animada de la historia de la Bella y la Bestia es la tercera película más taquillera de 1991, y fue la primera cinta animada a un premio Oscar por mejor película.
RELACIONADO: Revelan fecha de estreno para 'The Circle', nuevo thriller con Tom Hanks y Emma Watson
Beauty and the Beast, dirigida por Bill Condon se estrena en marzo de 2017.