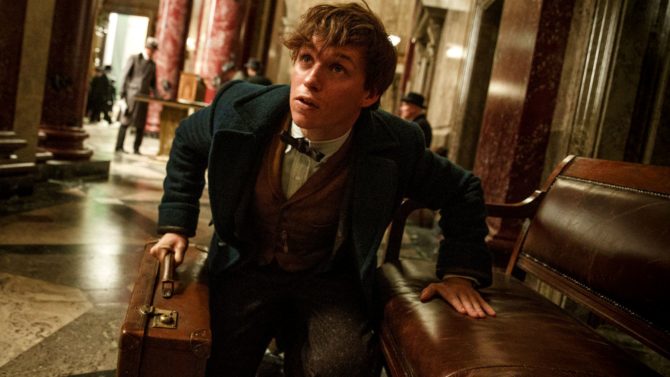 Newt Scamander y sus fantásticas criaturas llegaron a las salas de cine de los Estados Unidos pisando fuerte, ya que en menos de un día Fantastic Beasts and Where to Find Them recaudó en taquilla 8.8 millones de dólares, informa BoxOffice Mojo.
La cinta, precuela de la exitosa franquicia de Harry Potter, fue estrenada este jueves 17 de noviembre a las 6 de la tarde en 3,7000 teatros a nivel nacional, y ahora se sitúa en el noveno lugar de las películas que más dinero han recaudado en su noche de estreno.
VER TAMBIÉN Premiere de 'Fantastic Beasts and Where To Find Them' [FOTOS]
La historia inspirada en un libro de J.K. Rowling también ha logrado buenos resultados a nivel internacional, donde fue estrenada el pasado miércoles y ya logra un acumulado estimado de 23.5 millones de dólares.
Se espera que en su fin de semana de estreno, la película protagonizada por Eddie Redmayne obtenga alrededor de 90 millones de dólares a nivel nacional, por lo que podría superar fácilmente los 100 millones a nivel mundial.
VER TAMBIÉN Eddie Redmayne revela cuál es su hechizo favorito de 'Fantastic Beasts' [VIDEO]
Esta será la primera de una nueva franquicia del universo de Harry Potter en la que habrán cuatro películas más, según reveló Rowling recientemente. La franquicia original, que culminó hace cinco años con el lanzamiento de Harry Potter and the Deathly Hallows – Part 2, ha generado hasta el momento más de 7.7 billones de dólares a nivel mundial.