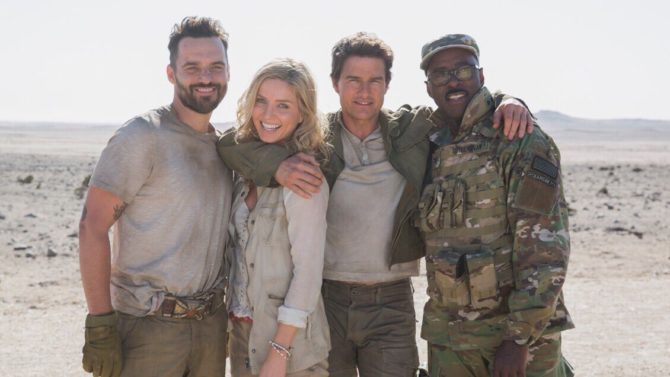 Desde que se anunció que The Mummy, uno de los monstruos clásicos del cine moderno, tendría una nueva versión cinematográfica, no han sido muchos los detalles que Universal Pictures ha revelado sobre este esperado proyecto.
Lo que sí se sabe a ciencia cierta es quiénes serán las estrellas que le darán una nueva vida a esta franquicia, que en su última versión estuvo protagonizada por Brendan Fraser y Rachel Weisz. En este remake, la cinta contará con un elenco conformado por Tom Cruise, Jake Johnson, Annabelle Wallis, Courtney B. Vance, Sofia Boutella y Russel Crowe.
Este sábado, Wallis tomó su cuenta de Twitter para compartir la primera imagen del elenco junto, el cual, según señala la actriz en la publicación, se encuentra en pleno rodaje en África. Aquí puedes ver al sonriente cuarteto:
Alex Kurtzman será el encargado de dirigir esta nueva película a partir de un guión escrito por Jon Spaihts (Prometheus). Con el estreno de The Mummy, Universal Pictures pretende construir una serie de películas relacionadas entre sí sobre los monstruos clásicos del cine de terror.
Esta cinta será estrenada el 9 de junio de 2017.