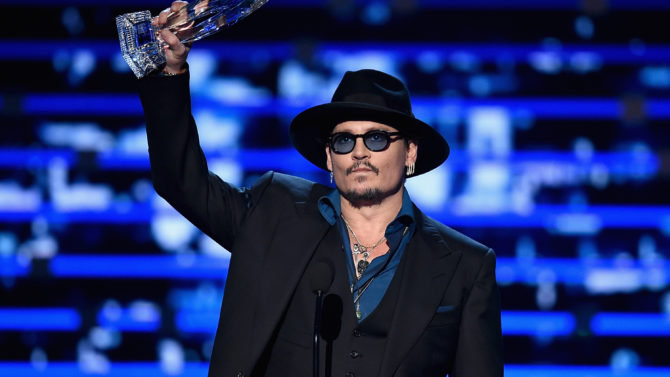 Al parecer a Johnny Depp le gusta hacer el papel de mafioso. De acuerdo a información publicada por Variety, el actor se encuentra en pláticas con Paramount para protagonizar un nuevo thriller titulado Triple Frontier.
Depp, quien recientemente le dio vida a al famoso mobster Whitey Bulger en la exitosa cinta Black Mass, todavía no ha emitido declaraciones al respecto, pero se sabe que el actor mostró interés en este nuevo filme cuando la directora Kathryn Bigelow (Zero Dark Thirty, The Hurt Locker) se encontraba involucrada en el proyecto. Actualmente se sabe que será J.C. Chandor quien se sentará en la silla de director.
Esta nueva película se desarrollará en la zona fronteriza entre Paraguay, Argentina y Brazil, lugar en el que convergen los ríos Iguazu y Paraná. Esta zona es mejor conocida como "la triple frontera", un paraíso para el crimen organizado.
El esposo de Amber Heard acaba de culminar el rodaje de la nueva secuela de Pirates of the Caribbean. También podrá ser visto próximamente en Alice Through the Looking Glass y en Yoga Hosers de Kevin Smith.