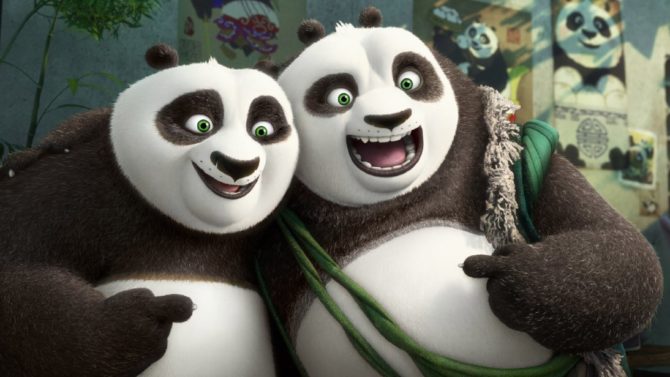 El panda Po dominará la taquilla en Estados Unidos este fin de semana. Se estima que la película animada Kung Fu Panda 3 recaudará cuatro veces la cantidad que su rival más cercano, The Finest Hour.
Kung Fu Panda 3, la cual se espera recaude por lo menos $40 millones en 3,955 cines de Estados Unidos, ya se acerca a los $13 millones en su primer día, llevándole la delantera a los demás estrenos de este fin de semana: The Finest Hours de Chris Pine, va rumbo a los $4 millones, Fifty Shades of Black de Marlon Wayans va por $3.2 millones, y Jane Got a Gun de Natalie Portman va por unos $300,000.
Se estima que Kung Fu Panda 3, distribuida por Fox para DreamWorks Animation, alcanzará los $44 millones este fin de semana, o cerca de los $47.7 millones que recaudó Kung Fu Panda 2 en su fin de semana de estreno en 2011. La cinta original de la franquicia recaudó $60.2 millones en su primer fin de semana, y concluyó su paso por las salas de cine de Estados Unidos con $215 millones.
El éxito de esta cinta animada es un bálsamo para la taquilla, la cual se vio afectada por la tormenta de nieve masiva que afectó varias áreas de los Estados Unidos el pasado fin de semana, cuando The Revenant fue la más taquillera y llegó solo a los $16 millones.
Adaptado por Yoselín Acevedo