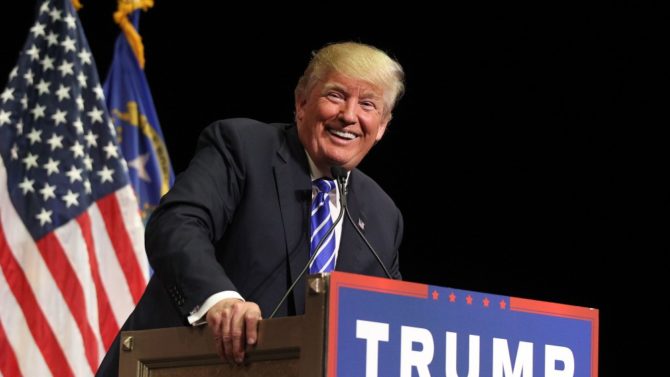 Donald Trump confía en que las protestas realizadas por algunas asociaciones en pro de los latinos en Estados Unidos beneficiarán los ratings de audiencia cuando anime Saturday Night Live el próximo 7 de noviembre. Así lo anunció durante una entrevista realizada por CNN para su programa matutino New Day.
"Yo conozco a estos grupos. Muchos son fraudulentos", sentenció Trump durante esta conversación telefónica con el programa de TV, agregando que su presentación en SNL será "el show más visto en mucho tiempo".
En la plática el magnate hace referencia a la petición realizada por The National Hispanic Foundation for the Arts y el National Hispanic Leadership Agenda, en la que ambos grupos dirigieron una carta a Lorne Michaels, productor ejecutivo de Saturday Night Live, pidiéndole una explicación sensata sobre la aparición del candidato republicano en su programa.
"Dejar que Trump conduzca SNL legitima y valida sus comentarios anti latinos", se pudo leer en una sección de este documento que estuvo motivado primordialmente por las declaraciones racistas del precandidato presidencial hacia los inmigrantes latinos en EE.UU.
Trump también aprovechó la entrevista para asegurar que goza de relaciones "fantásticas" con los hispanos.