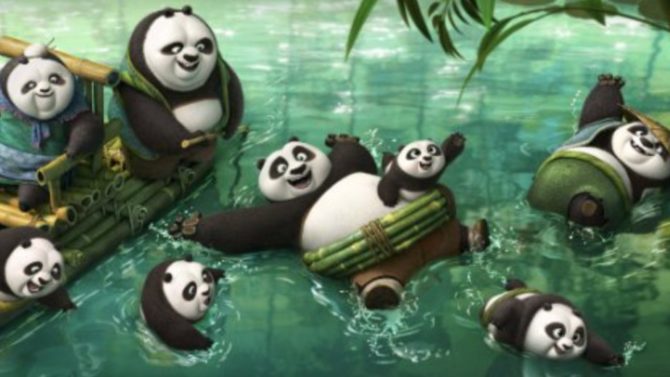 Kung Fu Panda 3 lideró la taquilla en su fin de semana de estreno recaudando 41 millones de dólares en Estados Unidos. El filme de DreamWorks Animation, que cuenta con las voces de Jack Black, Bryan Cranston, Angelina Jolie, Kate Hudson, J.K. Simmons, Jackie Chan, Seth Rogen y Lucy Lu sigue la las aventuras de Po (Black), un oso panda muy gracioso.
En segundo lugar quedó The Revenant, protagonizada por Leonardo DiCaprio y dirigida por Alejandro González Iñárritu. La película ganó $12 millones de dólares. En las cuatro semanas que lleva en exhibición ha generado $138 millones en Norteamérica.
The Revenant ha ganado importantes galardones en esta temporada de premios, como es el caso de los Golden Globes y los SAG Awards, llevándose las estatuillas a mejor actor, mejor director y mejor cinematografía. La película está nominada a 12 premios Oscar.
Star Wars: The Force Awakens también entra a este listado. La cinta de J.J. Abrams quedó en tercer lugar con $11 millones. The Finest Hours, protagonizada por Chris Pine, ganó $10 millones en su fin de semana de estreno.
El quinto lugar se lo quedó Ride Along 2 de Kevin Hart y Ice Cube, la comedia hizo $8.3 millones.
No te pierdas nuestra entrevista exclusiva con los protagonistas de esta comedia: