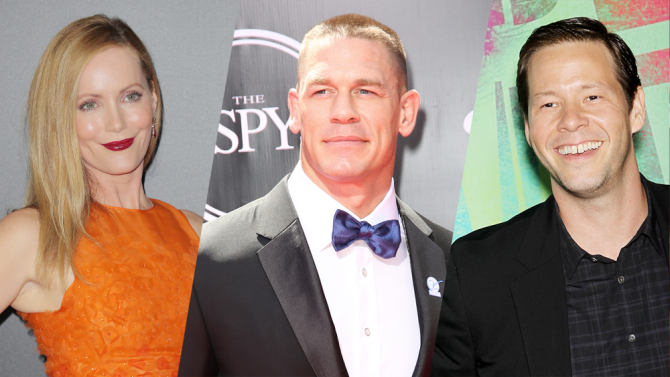 Leslie Mann, Ike Barinholtz y John Cena protagonizarán el debut cinematográfico de Kay Cannon, The Pact.
El guion fue escrito por Eben Russell, Jon Hurwitz, Hayden Schlossberg, y los hermanos Brian y Jim Kehoe para las productoras Point Grey, Good Universe, Hurwitz & Schlossberg Productions y DMG.
RELACIONADO Leslie Mann cuenta que hizo una amistad con Harvey Keitel por una mentira
Seth Rogen, Evan Goldberg y James Weaver serán los productores junto a Hurwitz & Schlossberg y a Chris Fenton de DMG.
La cinta cuenta la historia de tres padres que descubren que sus hijas hicieron un pacto de perder la virginidad el día del prom, e intentan salvarlas antes de que sea demasiado tarde.
Mann actuó recientemente en la comedia How to Be Single, y en The Comedian, la que puede estar nominada a los Golden Globes.
La actriz le contó hace unos días a Jimmy Fallon que sus dos hijas adolescentes sentían vergüenza de las publicaciones que tenía Mann en sus redes sociales.
Más conocido por su participación en la WWE, Cena ha incursionado en la comedia con cintas como Trainwreck, y Sisters.
VER TAMBIÉN Robert De Niro ya no puede golpear a Donald Trump [VIDEO]
Barinholtz tuvo un año ocupado tanto delante como detrás de la cámara; escribió el guion para la cinta Central Intelligence y apareció en Suicide Squad y Neighbors 2: Sorority Rising.