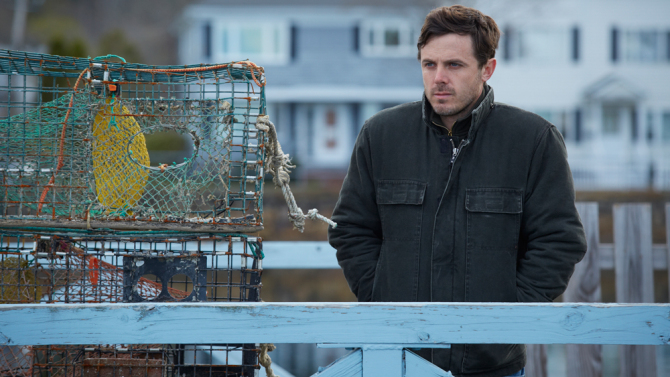 Este miércoles la compañía Roadside Flix lanzó el tráiler oficial de la película Manchester by the Sea, un drama protagonizado por Casey Affleck y Kyle Chandler.
La cinta, que se estrenó en el Festival de Sundance, llegará a los cines de Estados Unidos el 18 de noviembre de este año. Manchester by the Sea cuenta la historia de un conserje de Boston (Affleck) cuya vida da un giro enorme cuando se ve obligado a tomar la responsabilidad total de su sobrino (Lucas Hedges), esto tras la inesperada muerte de su hermano (Kyle Chandler).
Con Kenneth Lonergan encargado de la dirección y el guión, y Matt Damon a cargo de la producción, Manchester by the Sea ha recibido críticas positivas. La revista Rolling Stone la describió como "una obra maestra", mientras que Variety sostiene que esta cinta podría "asegurarle a Casey Affleck su primera nominación como mejor actor".
VER TAMBIÉN: Mira el regreso de la tenebrosa Samara en el primer tráiler de 'Rings', secuela de 'The Ring' [VIDEO]
Casey, de 41 años y hermano menor del actor y director de cine Ben Affleck, saltó a la fama gracias a su participación en cintas como American Pie 2, The Assassination of Jesse James by the Coward Robert Ford e Interstellar, entre muchas otras.