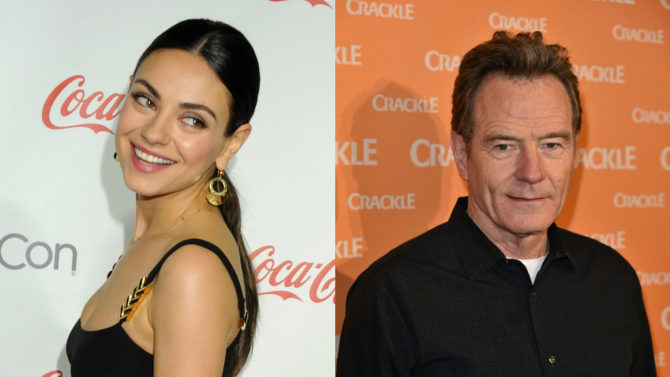 Bryan Cranston, conocido por su rol de Walter White en la serie Breaking Bad, confirmó que será uno de los protagonistas de la película titulada Jackpot. El intérprete, quien recibió una nominación como Mejor actor al premio Oscar este año por su labor en la cinta Trumbo, le dijo a Deadline que en esta ocasión compartirá pantalla con la actriz de That '70s Show, Mila Kunis.
Este largometraje, el cual contará con la dirección de Will Gluck, será un remake de una comedia de acción noruega estrenada en 2001. El guión estuvo a cargo de David Callaham, quien trabajó en importantes libretos cinematográficos como el de The Expendables y Godzilla.
VER TAMBIÉN 15 películas mexicanas que no te puedes perder [FOTOS]
Según información recogida por Deadline, el rodaje de esta cinta comenzará en verano. El filme cuanta la historia de un hombre que se despierta en un bar de strippers. Al abrir sus ojos se encuentra con una escopeta, cuatro hombres muertos y la policía a su alrededor.
Mientras tanto, Kunis se prepara para el estreno de la cinta Bad Moms, este 29 de julio, en la que comparte pantalla con Kathryn Hahn y Kristen Bell. Cranston, por su parte, es el protagonista de The Infiltrator, largometraje que llegará a cines el 31 de agosto.