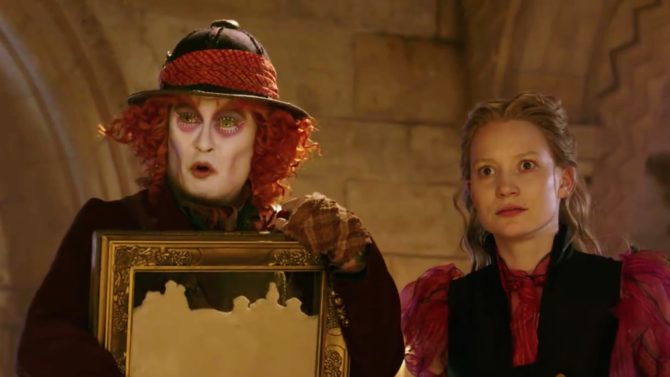 Este 13 de marzo fue revelado el nuevo tráiler de la secuela de Alice in Wonderland, dirigida por James Bobin. Esta segunda entrega basada en uno de los cuentos más famosos de Disney finalmente llegará a los cines el próximo 27 de mayo.
El tiempo es el protagonista de este nuevo spot publicitario para la TV, que señala que alguien ha robado una hora de tu tiempo, y Time, el villano principal de esta historia, podría ser el culpable de este hurto. Este nuevo tráiler fue estrenado justo después del cambio de horario conocido como el Daylight Saving Time, ocurrido durante la madrugada de este domingo.
Sacha Baron Cohen es el encargado de darle vida a este personaje, que es mitad hombre y mitad reloj, y quien es a su vez padre del Mad Hatter, interpretado nuevamente por Johnny Depp. Esta entrega promete ser algo diferente a la anterior ya que, aunque Tim Burton vuelve a ser el productor ejecutivo, Alice Through the Looking Glass contó con la dirección de Bobin.
Mia Wasikowska regresa como Alice, quien una vez más debe regresar a este extraño mundo para rescatar al personaje de Depp. Helena Bonham Carter y Anne Hathaway también vuelven para interpretar a la malvada Red Queen y a la angelical White Queen, respectivamente. Alan Rickman prestó su voz para darle vida a Caterpillar antes de su reciente fallecimiento.
Alice Through the Looking Glass llega a los cines el 27 de mayo.