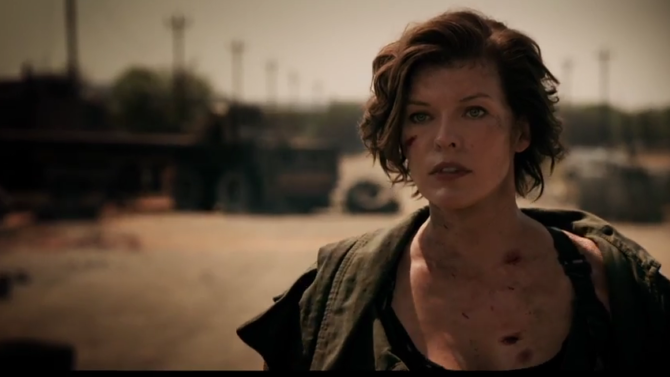 Sony Pictures compartió un nuevo adelanto promocional para la sexta y última entrega de su exitosa saga Resident Evil, franquicia cinematográfica basada en el videojuego del mismo nombre.
En este último capítulo, Alice, personaje interpretado por Milla Jovovich, deberá hacer su regreso a Raccoon City para tratar de ponerle fin a la corporación Umbrella, responsables de infectar a la humanidad.
A casi 15 años del estreno de la película original, Resident Evil: The Final Chapter brindará una conclusión a esta apocalíptica historia. "¿Qué haremos ahora? Vamos a matar a cada uno de ellos", promete Alice en este nuevo clip.
Aquí puedes ver el tráiler oficial de Resident Evil: The Final Chapter.
Ali Larter, Shawn Roberts, Eoin Macken, Lee Joon-Gi, Rola, Ruby Rose (actriz de Orange Is the New Black) y el actor cubano William Levy completan el elenco de esta cinta.
Resident Evil: The Final Chapter llegará a los cines el 27 de Enero de 2017.