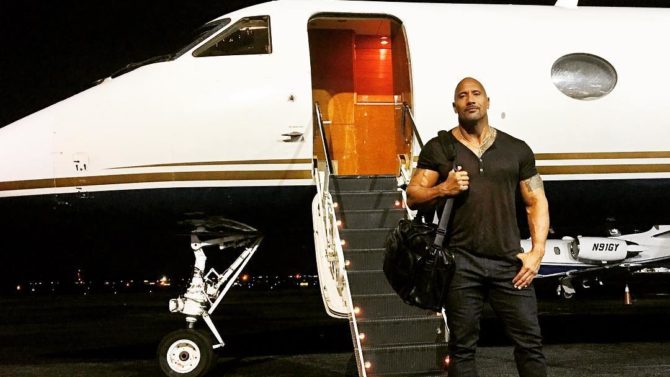 Cuando se piensa en la saga de The Fast and the Furious, posiblemente un nombre venga rápidamente a la cabeza: Vin Diesel. Pero al parecer, para Dwayne "The Rock" Johnson, esto no es así.
Cuando la estrella de la nueva entrega de Baywatch escribió un mensaje de agradecimiento dirigido al elenco y equipo de la próxima entrega de la franquicia de autos veloces, por motivo de haber concluido el rodaje de sus escenas, el actor dejó por fuera precísamente el nombre del protagonista de la saga.
"Terminando fuerte y a la siguiente. Es oficialmente el fin del rodaje en #FastAndFurious8. Gracias a nuestro director @fgarygray por la visión y ejecución. Gracias a UNIVERSAL por ser tremendos socios como siempre, gracias a todos mis compañeros por el esfuerzo diario", escribió el intérprete
"Scott Eastwood, tú, condenado buenmozo. Nathalie Emmanuel, tengo una Budweiser fría lista para ti, y Tyrese Gibson, todavía tienes la sonrisa y la frente más grande que haya visto. Y una enormes gracias a nuestro equipo de producción", agregó "The Rock" en su post de Instagram.

¿Habrá sido esto adrede, o simplemente un descuido por parte del actor del próximo reboot de Jumanji?