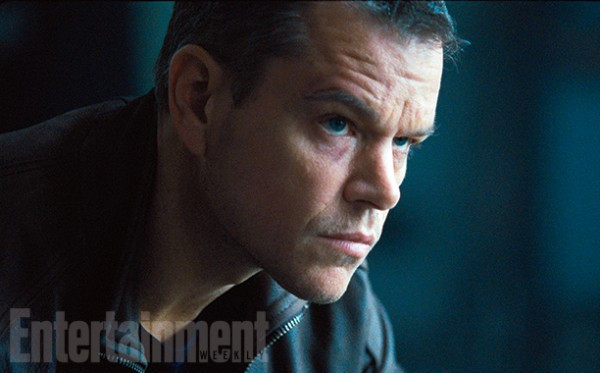 Universal anunció que estrenará el primer tráiler oficial de la esperada cinta Bourne 5 durante  la transmisión del Super Bowl 50. La noticia fue confirmada por Eric Van Lustbader, el nuevo autor oficial de los libros Bourne.
"El primer tráiler de la nueva película de Bourne se estrenará durante la transmisión del Super Bowl de este año. En ese momento creo que se darán cuenta del título de la película. (Yo lo sé, pero he jurado guardar el secreto). Así que sintoniza el 7 de febrero para ver toda la emoción. ¡Yo, por mi parte, no puedo esperar!", compartió el escritor.

Matt Damon regresa a la franquicia en esta nueva cinta dirigida por Paul Greengrass, quien estuvo a cargo de The Bourne Supremacy y The Bourne Ultimatum. El actor también co-escribió el guión junto a Christopher Rouse.
Por los momentos, los detalles de la trama de este largometraje son tan secretos como los planes de los espías que veremos en pantalla en esta quinta aventura de la franquicia.
Lo que sí se sabe es que Bourne tendrá que enfrentar a un poderoso villano interpretado por el galardonado actor de origen francés, Vincent Cassel.
El elenco de esta nueva entrega lo completan Alicia Vikander, Tommy Lee Jones y Julia Stiles. Marshall producirá la película junto a Jeffrey Weiner de Captivate Entertainment.
La cinta se estrena en cines el 29 de julio de 2016.